TRRUST (version 2) is
a manually curated database of human and mouse transcriptional regulatory networks.

Current version of TRRUST contains 8,444 and 6,552 TF-target regulatory relationships of 800 human TFs and 828 mouse TFs, respectively. They have been derived from 11,237 pubmed articles, which describe small-scale experimental studies of transcriptional regulations. To efficiently search for regulatory relationships from over 20 million pubmed articles, we used sentence-based text mining approach.

TRRUST database also provides information of mode of regulation (activation or repression). Currently 8,972 (59.8%) regulatory relationships are known for mode of regulation.

Tables for human genes and mouse genes included in TRRUST.

TRRUST network edge information is freely available at Download page.

* TRRUST version 1 website can be found HERE.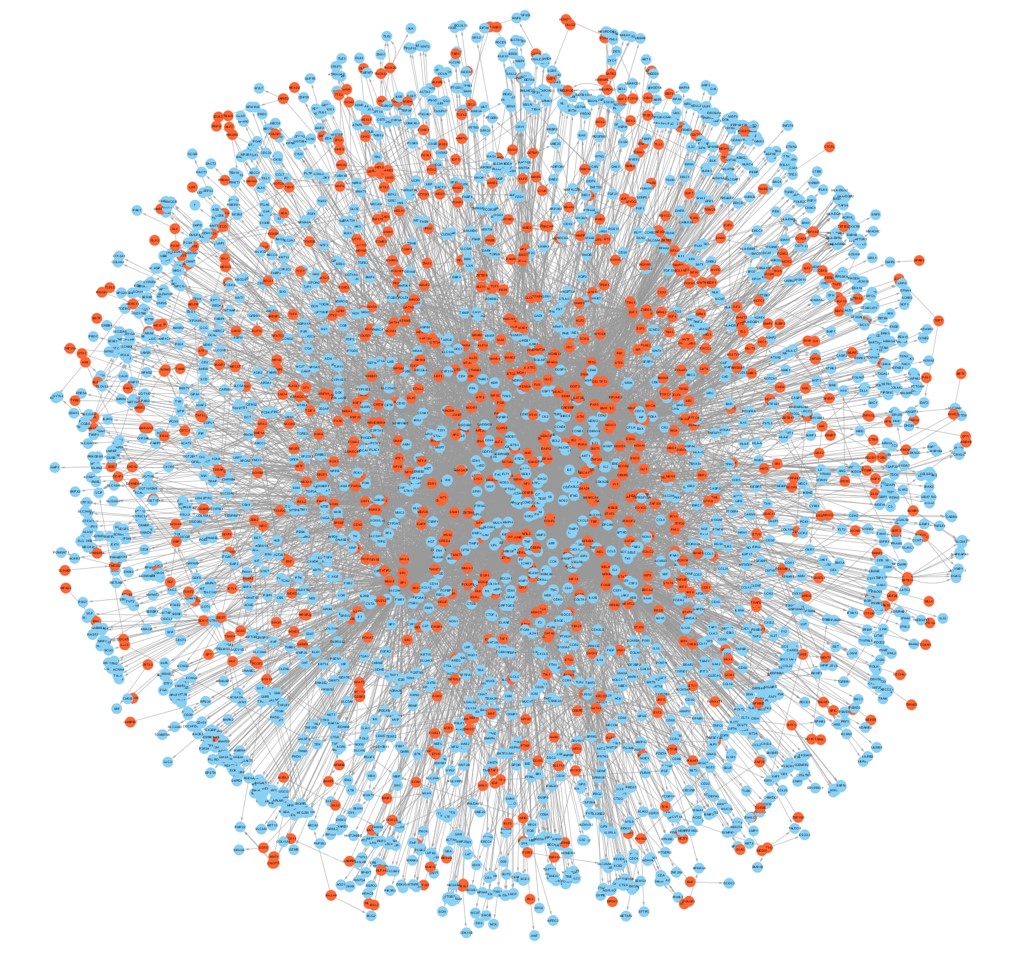 Updates
2014.06.24 TRRUST website launched
2017.05.25 Human TRRUST data has been updated
2017.05.25 Mouse TRRUST data has been added
2018.04.16 Some typological errors have been fixed
2021.11.23 Some mismatches between network and search table have been fixed
How to cite TRRUST
TRRUST v2: an expanded reference database of human and mouse transcriptional regulatory interactions. Nucleic Acids Research 26 Oct, 2017 (link)
Contact information
Insuk Lee (Email : insuklee (at) yonsei.ac.kr)
Funding
This work was supported by the National Research Foundation of Korea grant (2017M3A9B4042581, 2015R1A2A1A15055859).